You are invited to become a Voyager in a hyper realistic adventure. One that immerses you by using the world's first full body magnetically tracked VR system.
Go beyond conventional VR and take the leap into socially interactive full body VR.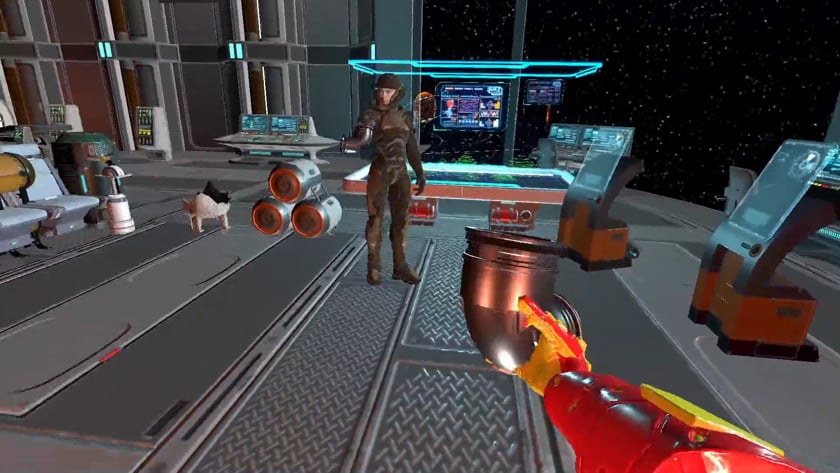 TRAVEL

to distant worlds and unique environments

INTERACT

with physical objects in the virtual world

CHOOSE

from several avatars in this new space adventure!

COMPETE

bring a friend (or two) and compete for a high score!
Through the magic of The Edge VR you get to socially interact in our revolutionary magnetic tracking environment.
Become the lead character in your own virtual adventure!
Slide to see how you become the Voyager
ENHANCED VIRTUAL EXPERIENCES
360 DEGREE MOVEMENT
Complete range of movement.
No backpacks or tethers.